Narvik
Majestic mountains and deep fjords creates the perfect winter and summer destination
Norway's most urban ski resort 
Perfect for off-piste with one of Scandinavia's largest fall heights 
The first cable car in Northern Europe - modernised in February 2019
Family-friendly with a separate children's ski band and several custom areas
A facility for everyone
A place for everyone
Narvikfjellet is a unique facility both summer and winter. Surrounded by majestic mountains and deep fjords, the scene is set for a northern winter adventure. Families and beginners can benefit from a separate children's ski band and several custome pathways with jumps, children's games and park items. For the active and experienced skier, there are several technically demanding slopes that offer a good dose of adrenaline! With one of Scandinavia's largest fall heights the conditions for off-piste skiing are amazing.
First cable car in Northern Europe
The cable car in Narvik was the first ever cable car in Northern Europe when it was completed in 1957. As of February 16th 2019 a brand new cable car is ready to whisk you to the top of the mountain. 
Northern and Arctic Lights
When you think about northern Norway, you think about the northern lights. In Narvik you will get the chance to catch a glimpse of this marvelous natural fenomenon. At thecable car top station a guide will bring you into the world of the Arctic winter lights. 
Enjoy Narvik, the active year-round resort for everyone!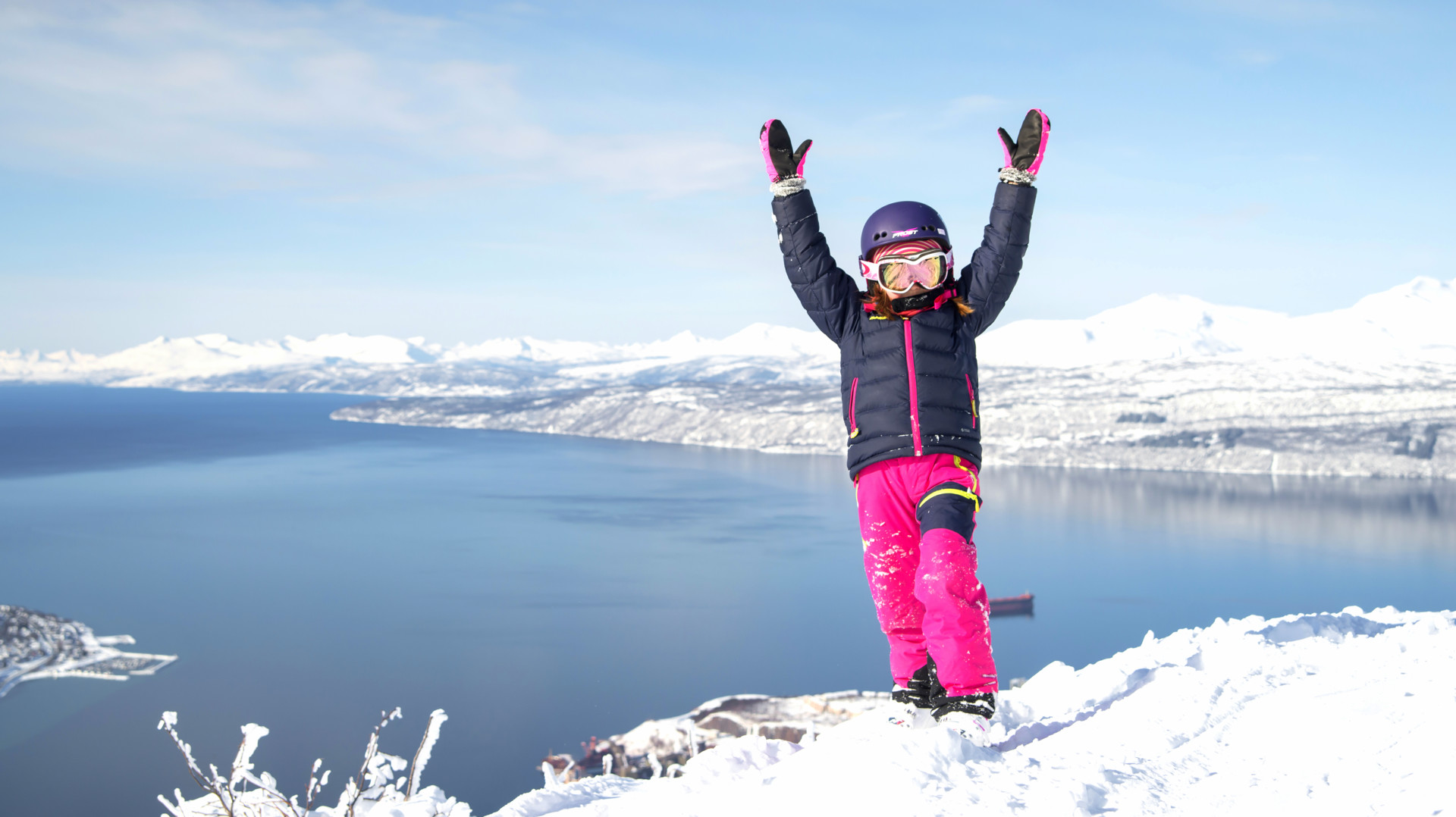 Skiing
On top of the world
Med en av Skandinavias aller største fallhøyder ligger alt til rette for heftig offpist og frikjøring i Narvikfjellet. I tillegg tilbyr anlegget store områder med velpreparerte og flotte løyper for både slalåm og langrenn. For familier og nybegynnere finnes det flere tilpassede områder og et skibånd for barna gjør turen opp til slalåmbakkene enkel og grei!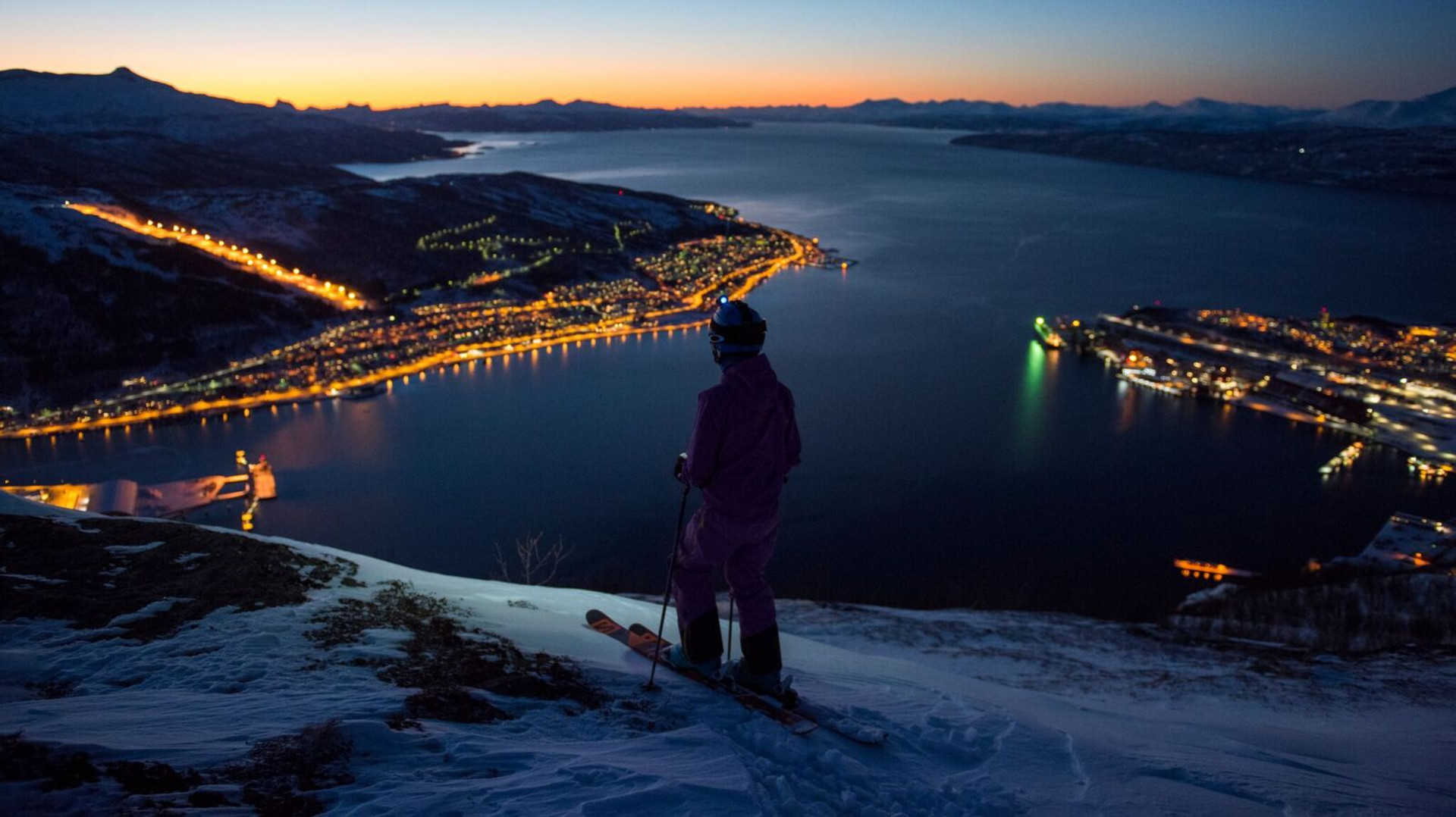 Narvik city
Urban winter paradise
The alpine resort's close proximity to the city centre of Narvik, makes this Norway's most urban plant. Here you get the largest alpine resort in northern-Norway and urban city culture in one. Here you will get a large variety of experiences for families, friends, mountain enthusiasts, active alpine skiers, bike enthusiast to mention some.
Aurora Borealis
The Northern Lights in unique, urban frames
Narvik has created a unique experience for those who want the thrill of witnessing the Northern Lights, with the comforts of a luxury lodge and Norwegian culture. Taking the cable car up the mountain to 656 mas. a guide will bring you into the world of aurora borealis. With access to several outdoor viewing platforms you will get the best seats in the house, and the best photo opportunities. Here you can enjoy light snacks and some drinks at the pleasant mountain restaurant with a panoramic view, which is open exclusively for you. This experience is available from mid February to the end of March.
With it's strategic location, Narvik is a natural hub. The regional airport in Harstad, Narvik Airport Evenes, is only one hour drive from Narvik.
European route E6 is the main north-south road through Norway, and the west coast of Sweden. E6, goes straight through the city, and makes it easily accessible if you would like a roadtrip through the majestic northern landscape.
By train
Narvik has a train connection to all of Europe, with several daily departures from the Swedish capital Stockholm to Narvik.