Myrkdalen
Undiscovered Myrkdalen is blissfully uncrowded
Modern resort for both beginners and more experienced skiiers
2000 feet vertical drop 
Off-piste terrain to please the experienced skiier
Quiet slopes ideal for building confidence as a beginner
Learn to fly with indoor sky diving
Peace and quiet
Relatively undiscovered, Myrkdalen is blissfully uncrowded. With quiet slopes for beginners and untracked off-piste for the adventurous. Set in a serene region of fjords and frozen lakes, this modern resort is still fairly unknown. Myrkdalen has grown each year since the beginning in 2003, thus creating an uncrowded ski area that's snow-sure from December to May. 
Off-piste
If you're an expert skier, don't let the small piste area put you off – there's more to Myrkdalen than you might think! The off-piste terrain is larger than you might expect. Here you will find untouched terrain and some of Europe's best snow. 
Set for a wonderful ski holiday
With most ski slopes being wide and open, Myrkdalen is the perfect place to learn how to ski. Do you need to rent equipment or would you like a ski lesson? The Ski School and Ski Rental offer a broad range of products and activities. With a kids area at the base of the ski resort and right next to the Myrkdalsstovo Café, the whole family an enjoy themselves.
With all types of terrain and efficient ski lifts, you are all set for a wonderful ski holiday in Myrkdalen – enjoy!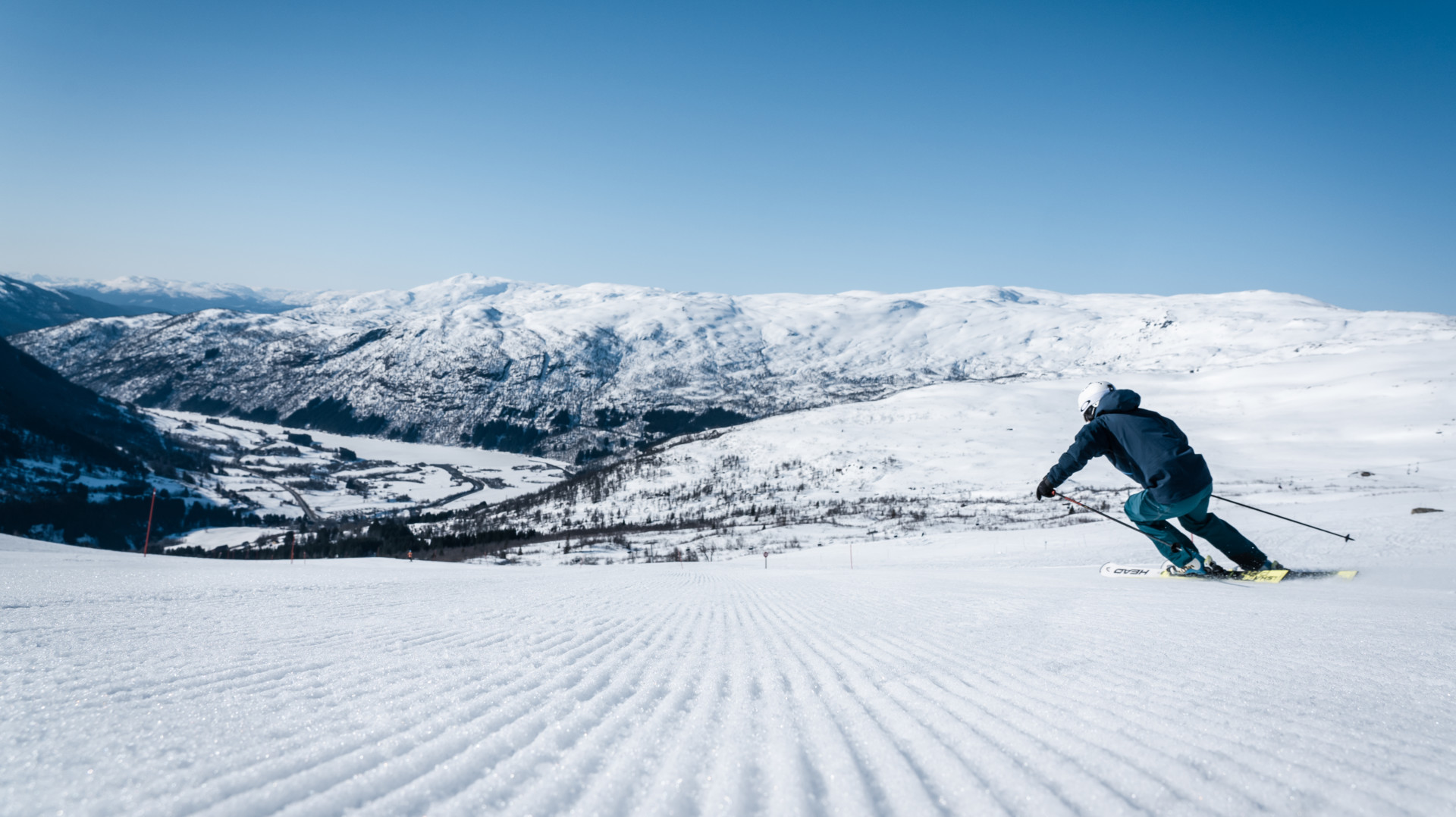 Undiscovered ski paradise
Skiing for everyone
Myrkdalen is one of the most snow sure ski resorts in Norway. The resort is located in Voss, Western Norway, only two hours from Bergen International Airport with direct flights to Copenhagen, Amsterdam and London. Myrkdalen is the largest ski resort in Western Norway – with family-friendly ski areas, slopes with all levels of difficulty, terrain parks, and cross-country tracks. The snow really buckets down in Myrkdalen and the terrain is great for off piste and backcountry skiing. We offer courses and guided tours in the area. At Myrkdalen there's skiing for everyone!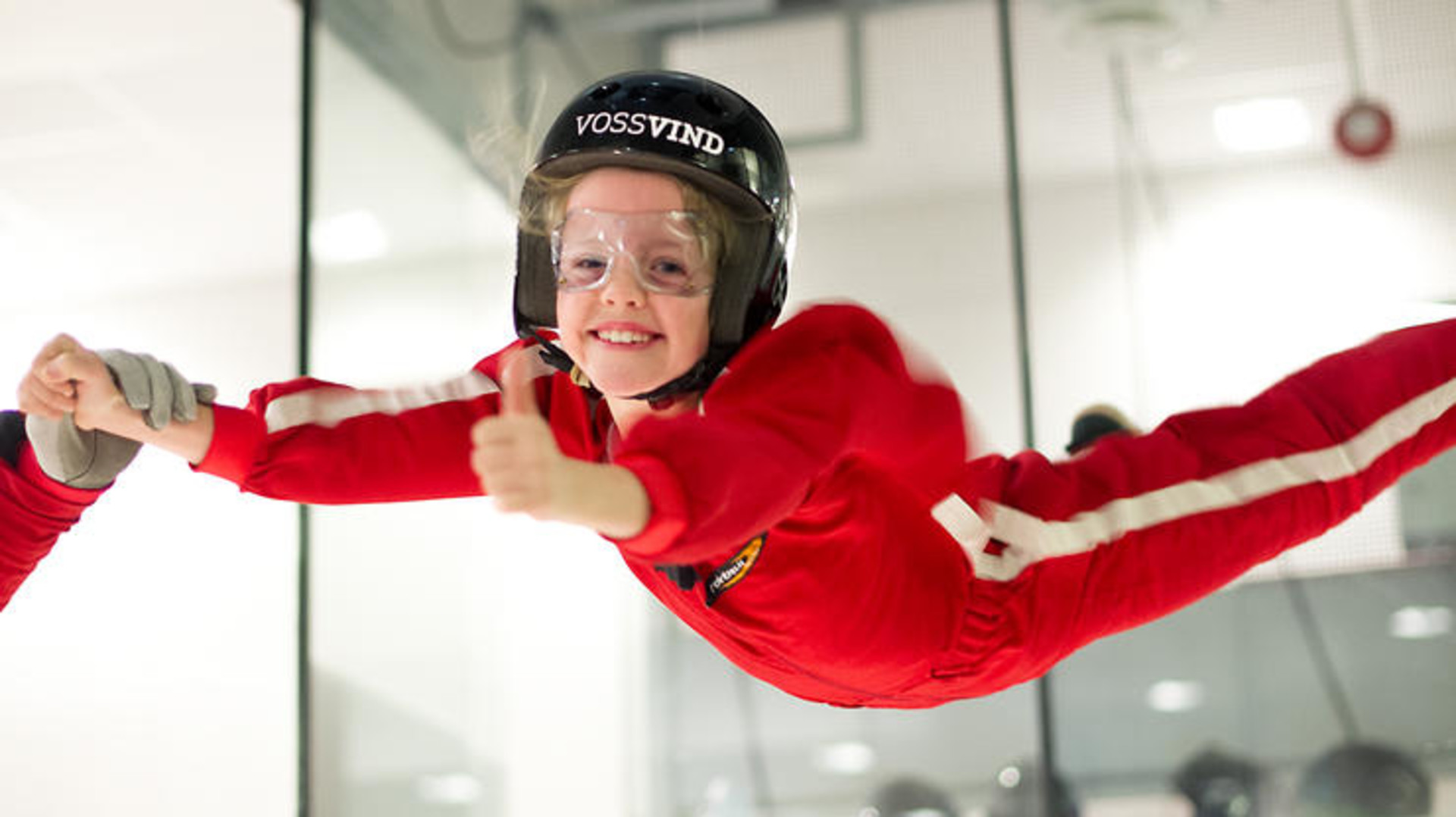 Activities
Flying high and on the fjord
Fly like superman in the wind tunnel at Voss Vind! This activity is unique, exciting and it´s not weather dependent. You can also get a high-speed adventure on the famous Nærøyfjord. RIB boats offer an intimate experience of the fjord and mountains in this stunning World Heritage Site.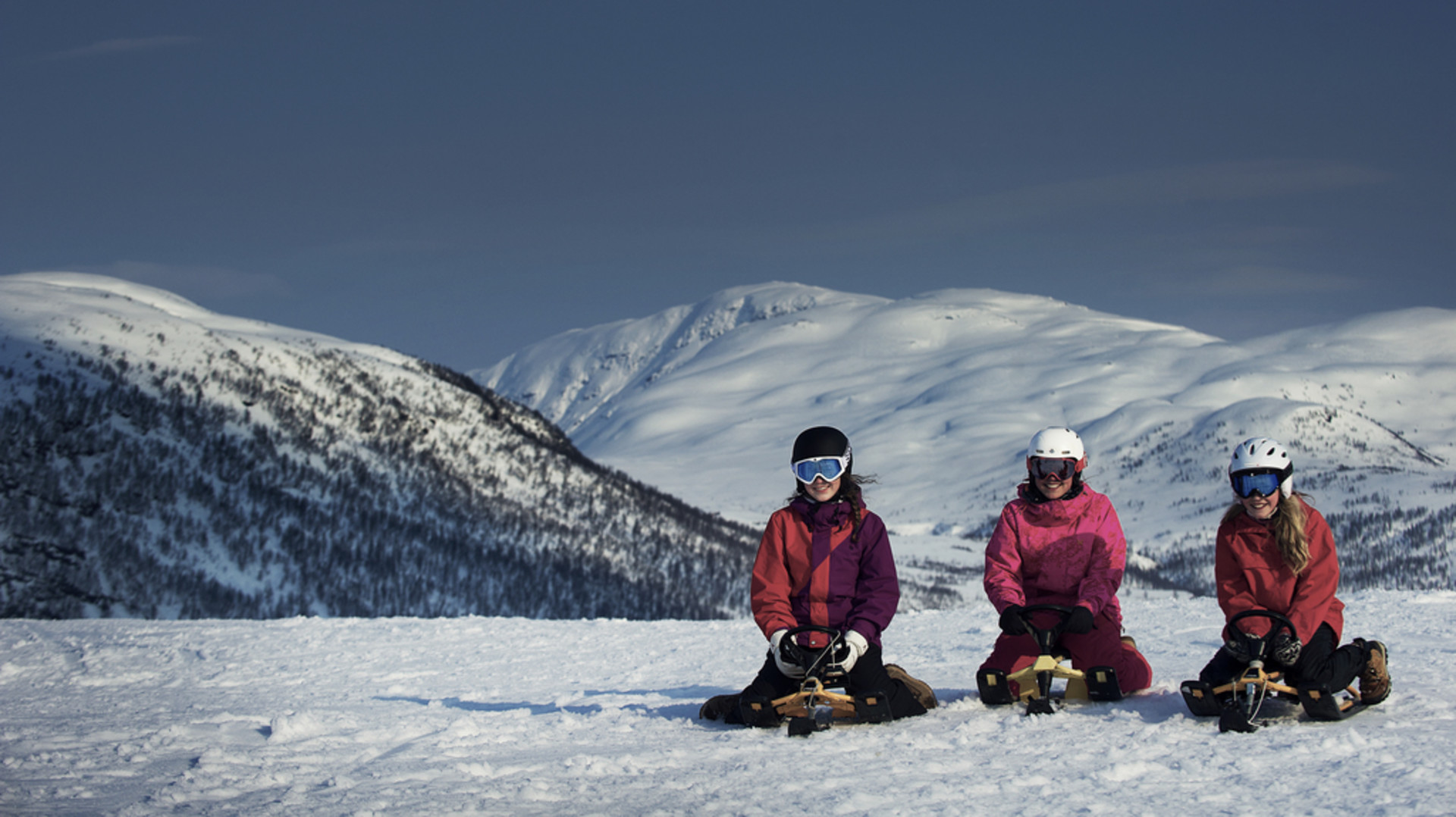 The largest ski resort in Western Norway
Room to play
At Myrkdalen there's a lot of room to play. Sledging is great fun for the entire family! You can join a fun trip with a snow racer from the top of the express lift, Myrkdalekspressen. Throughout the entire year, there are large and small events in Myrkdalen. From kids festivals to concerts and unique food experiences - at Myrkdalen there is something for every taste!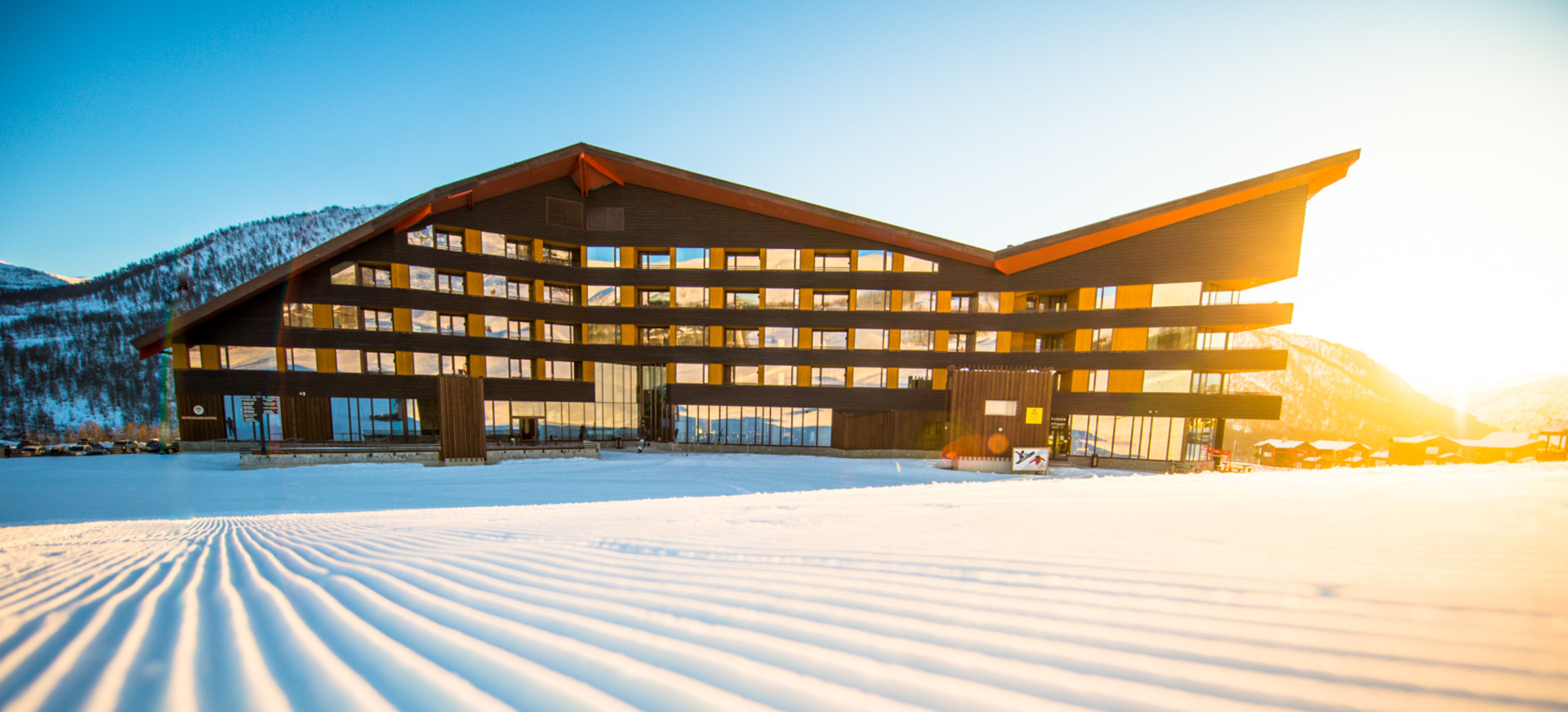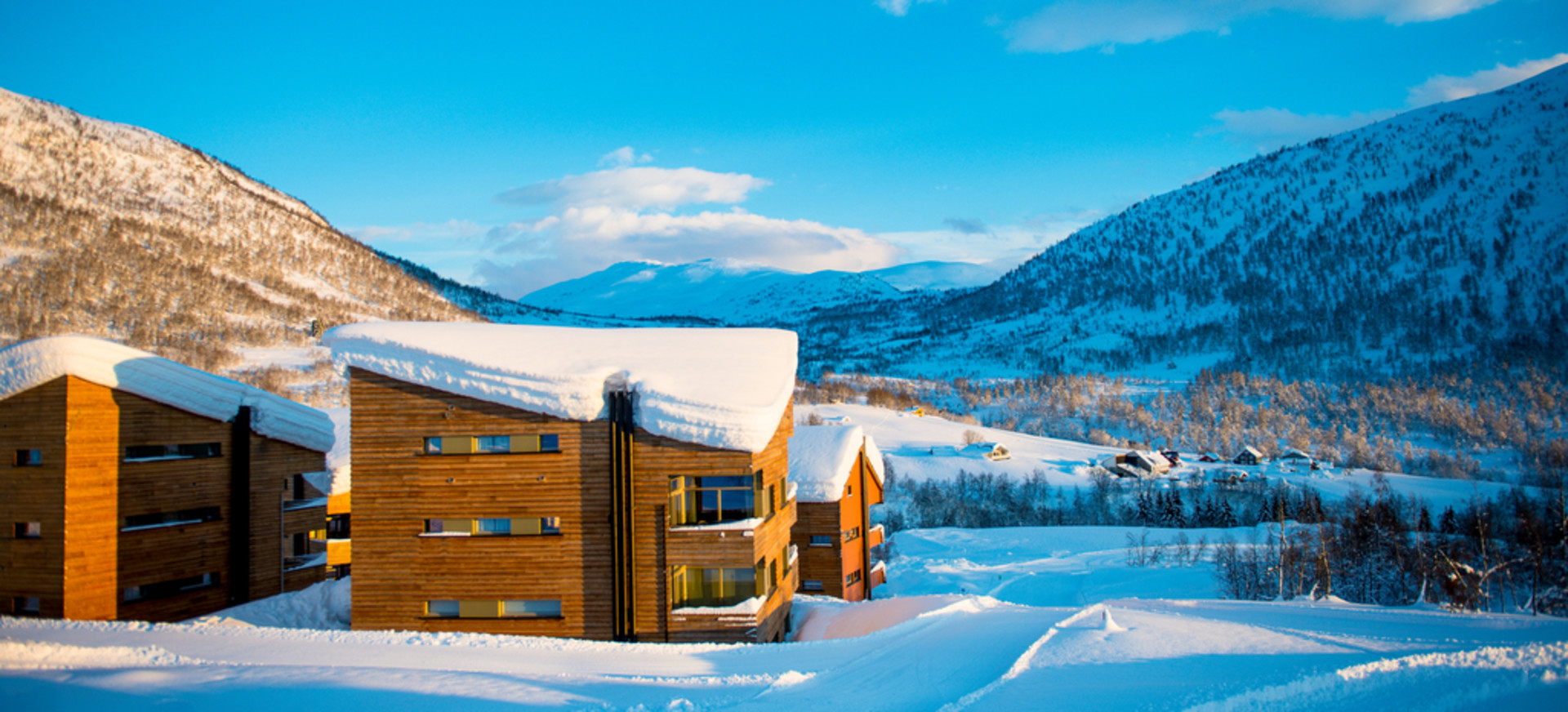 By plane
Myrkdalen is located in Voss, Western Norway. Only two hours from Bergen International Airports, there are direct flights from Copenhagen, Amsterdam, London and Aberdeen. 
By car 
Myrkdalen Mountain Resort is only two hours outside of Bergen, and six hours from Oslo, by car. From Voss town centre you take E16/RV13 towards Sogn. At the roundabout in Vinje you head towards Vik/Myrkdalen. From the roundabout Myrkdalen Mountain Resort is on you left handside after 9 kilometres. 
By boat
From Denmark to Bergen, please find information at www.fjordline.no 
By train
Voss Railway Stations is located on the Bergensbana Railway between Norway's two largest cities - Bergen and Oslo. By train it take 1,5 hours from Bergen and five hours from Oslo. Add another 30 minuted by car, and you are in Myrkdalen! 
Free ski bus
Please note that during the winter season there is a free ski bus departing from Voss Station every day, corresponding with the train arriving from Bergen.