Gausta
Great nature with Gaustatoppen visible from the whole area
Gaustatoppen 1883 meters above sealevel Norways widest view
Amazing food experiences: Celebrity chefs gives you amazing food experiences
World changing history: This is the area where the heroes of Telemark blew up the heavy water reserves. 
Idyllic mountain surrounding with high quality accommodation on the mountain. Ski in/out
Gaustatoppen
Gaustatoppen is one of the most famous and iconic mountain in Norway at 1883 it has one of the greatest views in Norway. You can take a train inside the mountain to the top. Then you can choose if you want to do offpiste or the train back down. 
The skiing
With 36 slopes and 13 lifts Gausta skiresort offers great variated skiing with a great view. 
Slopes for everyone
Gausta are known for our family friendly slopes and you can ski around the resort on mostly green and blue slopes. But you also find the black FIS approved slope and some really nice carving turns. Everything with a stunning view.
Welcome to our great resort!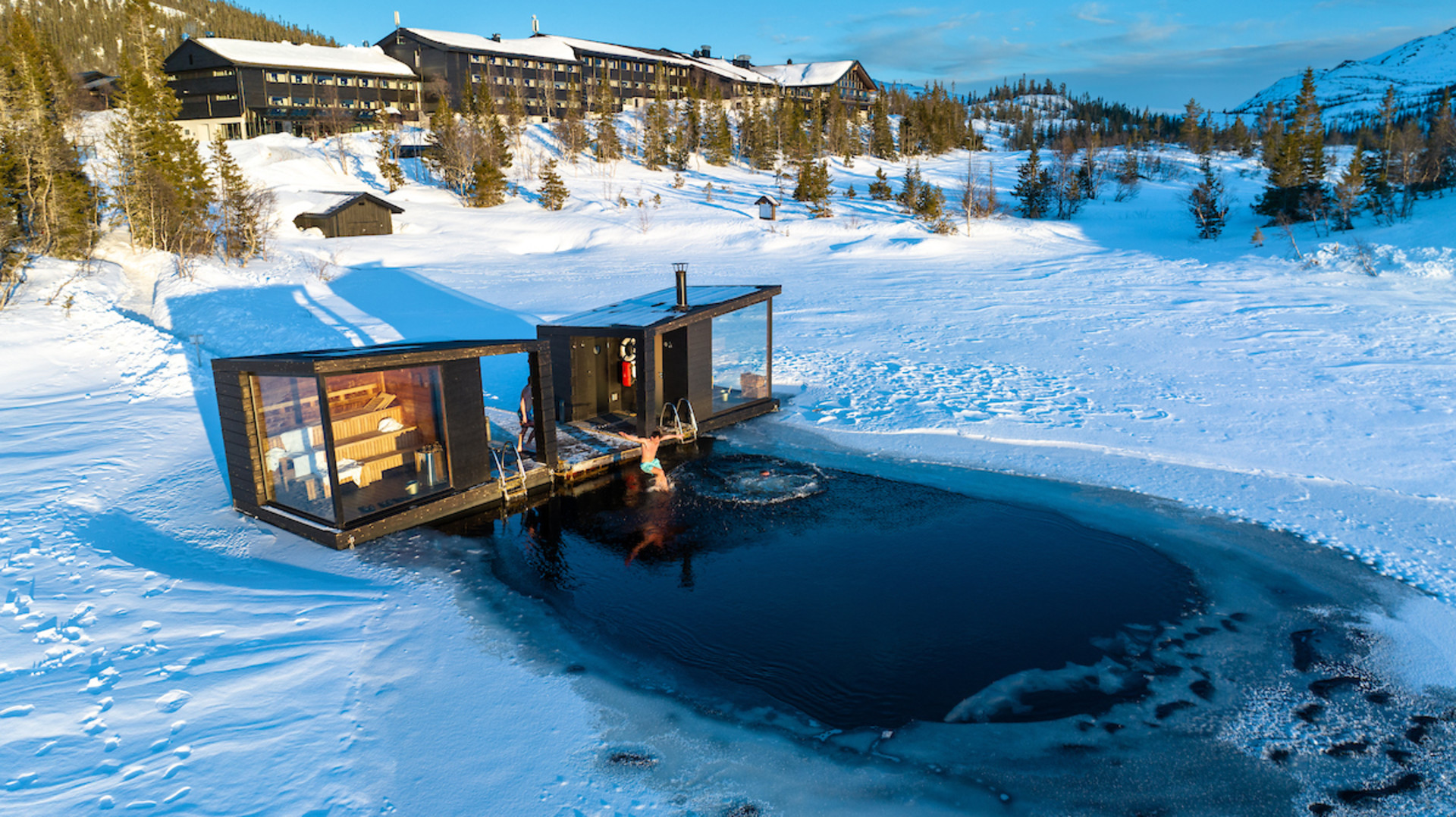 Relax
Floating sauna, massage and pool
End the ski day with a good massage, relaxment by the pool or in the floating outside saunas. The view are always great. From the sauna you can jump direct into the fresh lake.
No mather what you choose it will make you ready for another great day of skiing.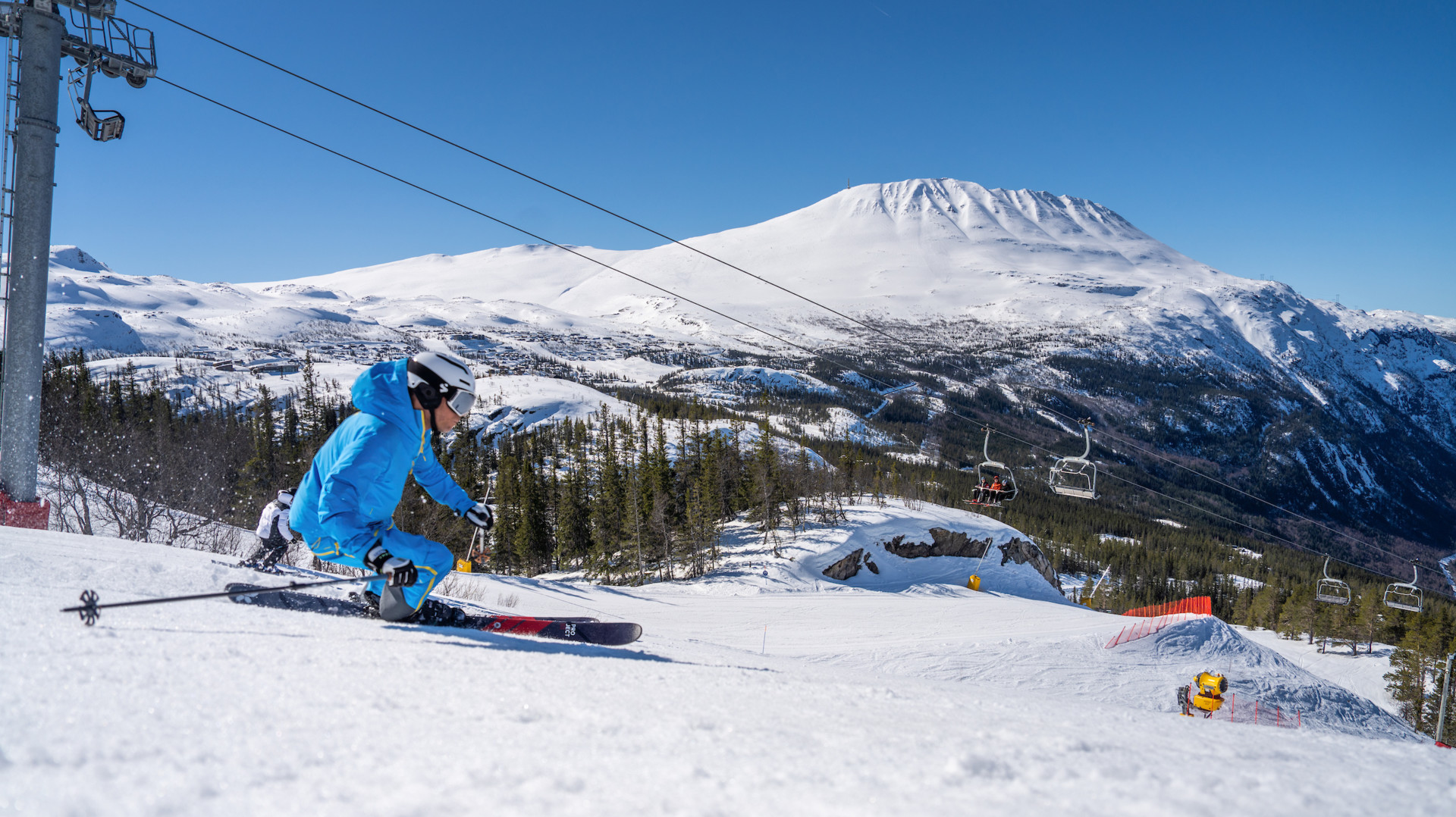 Winter sports
Skiing, Cross country and snowshoeing
13 lifts and 35 slopes gives you a great variation in the skiing. And with Gausta banen taking you to the top you can get epic off piste skiing for all levels on this iconic mountain. You will also find 85 km of Cross country. On the top of the skiing you can enjoy tobogganing and snowshoeing.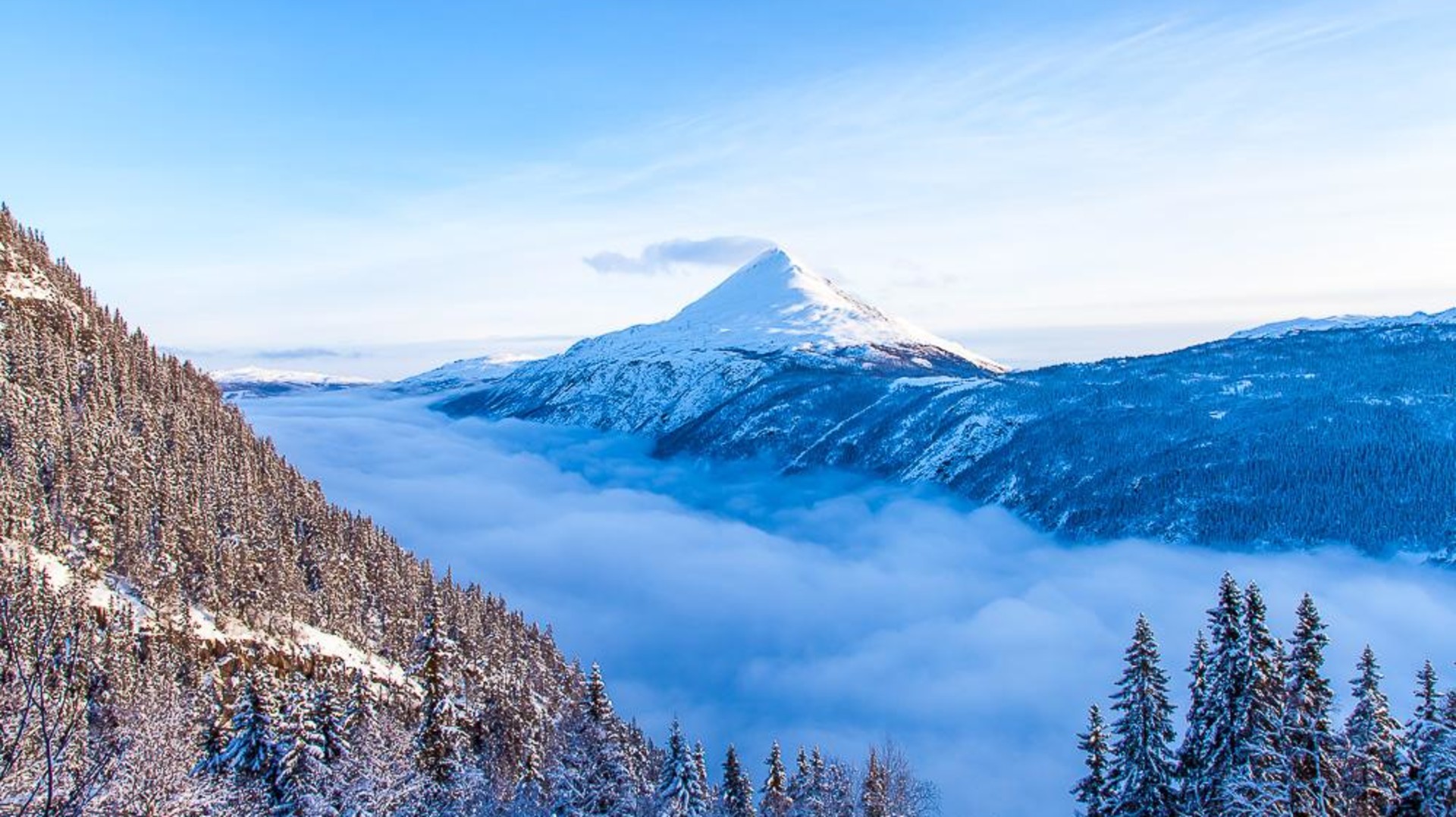 Activities
Unesco world heritage and Norway Iconic mountain
Explore the reason for the Gausta areas UNESCO protected history and its spectacular architecture. 
During your stay you should check out the train inside the mountain, Gaustatoppen. It take you almost to the top of the 1883 meter high peak where you have one of the greatest views in Norway. 
The skidays shoul end with a calm afterski in the Kirks bar named after Kirk Douglas that particitated in the Heroes of Telemark movie. 
In addition to this you have other great activities to attend to.  
Gausta is located in Tinn Commune in the heart of Telemark, where skiing was invented. Its on the edge of Hardangervidda and are famous for it's nature, history and great mountains.

From Oslo
If you come by plane to Oslo Airport, the easiest is to go by direct train to Kongsberg or Notodden and go by bus the rest of the way to Gausta. you can order a transfer the last part of the way. You can also rent a car. It is about three and a half hour drive.